HAVE AN IMPORTANT MESSAGE OR BOOK YOU NEED TO WRITE?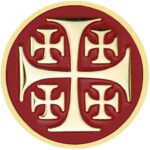 Spend a PERSONALIZED two-day, intensive training with Rose in the beautiful resort area of Palm Desert, CA.
Limited to one author/speaker or two who typically work together (ie, spouses).
Receive 16 hours of one-on-one attention and laser focus
Explore your deepest creative desires.
Identify your most natural gifts and talents.
Nail down your strongest message(s) and themes.
Prune, polish, and PERFECT your talks.
Learn how to create attention-grabbing openings and dynamic endings.
Discover the power of story, humor, and timing.
Tap into your greatest strengths and get rid of mental and physical clutter.
Identify your specific/ target market (s).
Develop professional speaking fee structure, contracts, and terms.
Tie your work, website, and promotional materials together.
Learn how to PUBLISH YOUR BOOK(s)!
Create and polish your unique "brand"… and much MORE!
"Our two days with Rose were life-changing. Our feet still haven't touched the ground!"
"This is exactly what I needed to jump-start my speaking and book promotion."