READY FOR CHANGE?
Struggling in an unhappy family situation?
Trying to get past death, divorce, or disaster?
Need to make a career change?
Want to start your own business or ministry?
Tired of having weak (or no!) boundaries?
Looking for more order, peace, and beauty in your environment?
Discerning marriage with someone?
I don't just "coach."
I coach YOU.
What is life coaching?
It's a trusted (confidential) relationship between you and your coach. Coaching is about DREAMING . . . and making those dreams come true. Together we'll explore and plan to reach your important desires and goals—all from a faithful, Catholic perspective.  Rose is proud to be an Advanced Coach with the STAND TALL team of certified coaches.
What does a coach do?
Ever build or remodel a home? As your coach, I'm like a "General Contractor." I assist you to:
(1) clarify where you are now,
(2) create your Personal Vision Statement of where you DREAM to be, and
(3) craft a PLAN of practical, logical, and realistic ACTION steps to take you to freedom, success, and give you peace and joy.
You'll learn simple, fun, and EASY new skills that you can even teach your family and friends. If necessary, we can build in the services of outside "subcontractors," skilled experts such as doctors, lawyers, therapists, or other specialized support.
Is it like therapy?
Yes and no. Where therapy may involve an in-depth look at your past, coaching focuses on specific ways to move forward or even around existing problems or obstacles.  Faith assures us that even with problems, we can still have peace and the "abundant life."  You can be in therapy and still benefit from coaching!
How does it work?
When you decide you're ready for wonderful new changes, schedule and pay for your initial coaching sessions and I will guide you from there.
Where do I go?
I coach you in the privacy and comfort of your home or office via telephone or video-call.
How long does it last?
Initial assessment, creating your personal vision and goals, and then your specific plan of action takes from 4 to 8 forty-five-minute sessions. Ongoing sessions last as long as you need to reach your goals; you decide!
How much does it cost?
Rather than "cost," it's a modest, life-time investment in your future, your most important relationships, and the benefits can be eternal!
Where do I sign up?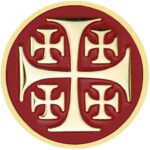 LIFE COACHING 
We'll address all major areas of your life: Career, ministry, financial, health, well-being, relationships, spirituality, and environment (creating order, beauty, and harmony in your home, office, yard, and all the places you inhabit). Sign up via Stand Tall HERE.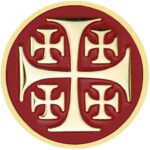 RELATIONSHIP RESCUE
If you only want to work on relationships or a specific issue in a relationship, this will be tailored to your individual situation and needs. Sign up via Stand Tall  HERE.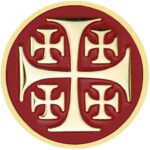 DIVORCE, DEATH AND OTHER DISASTER RECOVERY COACHING
Divorce and other tragic losses bring unique challenges and life changes that must be addressed practically but also from the firm foundation of our faith. Sign up via Stand Tall  HERE.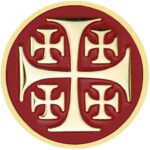 PERSONAL RETREAT
A one-time, in-person, specialized time of spiritual renewal and refreshment with Rose Sweet (day or weekend) in her home. More HERE.
***
Rose Sweet is a Certified Life Coach and Certified Disaster Recovery Coach with the Fowler International Academy of Professional Coaching.