"Come to me, all you who are weary and burdened, and I will give you rest." Matt 11:28
YOU ARE NOT ALONE.
Whether you wanted the divorce or not, the wounds are deep and far-reaching.
Rose offers guidance for everyone who is confused or hurting.
Rose is a leading expert in the pastoral issues surrounding separation, divorce, Catholic Decree of Nullity, remarriage, and blended families. After surviving a long history of abandonment, pain, and shame of civil divorce herself, she's ministered to the divorced and remarried for over thirty years.
Rose has authored numerous books on the subject and created the landmark "SURVIVING DIVORCE"  video series used in hundreds of parishes across the US, Canada, and 13 other countries. She also works with diocesan tribunals in advocating for Catholic parties in the annulment process. 
Rose knows that answers, hope, and healing are found first in the interior life; she offers practical reality with her characteristic heart and even much-needed humor. Whether to inform a general audience or to focus on specific divorce-annulment issues, her talks stand alone or can be combined to create a longer event.
BOOKS HERE.
Phone COACHING HERE.
Zoom COACHING HERE.
ANNULMENT HELP HERE.
VIDEO SUPPORT HERE.
FREE 12-PART PODCAST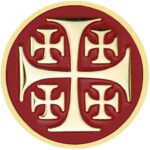 AFTER DIVORCE – The Retreat  (Weekend or Single Day) for Parishes
Powerful life-changing event, no matter how long it has been.  To get to the heart of hope and healing, the weekend equips you to explore the quest for happiness, your desire for love, facing the future, choosing forgiveness, helping your children, theology of your bodies, healthy and holy options for moving forward, what the Church really teaches, how to carry the inevitable crosses, making new plans, finding love that lasts, and deepening the interior life.   Shared meals, time for reflection, fun exercises and group interaction, Sacraments, and a movie (weekend only).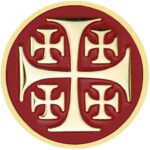 AFTER DIVORCE – The Retreat for ADULT CHILDREN OF DIVORCE (Weekend or Single Day) for Parishes
In a safe and honest environment, attendees will uncover some of the most obvious wounds from their parents' divorce(s). Topics include: how divorce affected their own relationships, how healing–and happiness–from a Catholic view is possible, understanding fear of abandonment and lack of trust, common responses of detachment or care-taking, forgiveness, setting and enforcing boundaries, re-establishing rules of relationships, finding love that lasts, and deepening the interior life. Shared meals, group support, practical tips, Sacraments, and a movie (weekend only).
A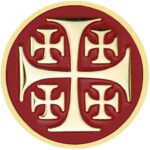 FTER DIVORCE –  One-on-One Consultation
Have questions about what the Church really teaches? Need guidance with setting and enforcing boundaries, explaining to the kids, forgiveness, moving on, or living as single?  Contact Rose for consultation or a personal retreat. Want guidance on understanding annulment, petitioning for one, or for defending your marriage bond in the process? Annulment assistance HERE
Your Parish Divorce Ministry
With Support and Leader Training

No matter what program you currently use, Rose offers FOUR stand-alone events that can be combined to assist a parish or diocese roll out or strengthen their divorce/annulment ministry.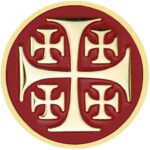 FOR CLERGY –  Ministry Info Workshop
Designed for clergy and religious who minister to the divorced and includes: how to be pastorally sensitive and still uphold the truth, what the separated/divorced person really wants from you, what never to say to them, how to explain Church teachings on marriage/ divorce/ annulment/ remarriage so people can UNDERSTAND, and more. Includes a summary of the program mechanics, how to get the program running smoothly,  and support for finding and training parish leaders.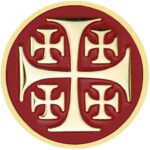 FOR ANNULMENT SUPPORT STAFF –  PASTORAL Training   
You know canon law, but do you know how to effectively reach the mind and heart of the party you're assisting?  The annulment (decree of nullity) process can be confusing, grueling, and even humiliating to some, but is also an opportunity to effectively and tenderly minister to the soul of the wounded. A chance to practice ALL SEVEN of the spiritual works of mercy, offer love and friendship, and call the person to deeper personal conversion. Emotional outbursts, fear, reticence, angry questions? Worry no more. Rose shows you the true "logic of pastoral care."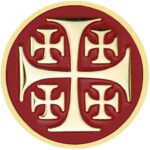 FOR PARISH GROUP LEADERS (Including Priests or Deacons) –  Full Training Day  
Based on decades of facilitating small divorce healing groups at the parish level, Rose packs the day full of practical information on planning, starting, and running the program. She brings best practices to those who want to lead or those who are already ministering to the divorced. The day offers insight into people's deepest desires, their temperaments, how to handle the tough topics, managing group dynamics, etiquette, confidentiality, trouble-shooting, avoiding pitfalls, and promoting the group diocese wide. Includes expanded discussion on understanding and explaining a Catholic Decree of Nullity.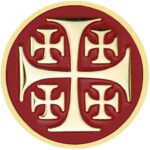 FOR PARISH GROUP LEADERS –  Mini Training ZOOM 2 hours
This two-hour overview condenses the full training day and includes powerful pastoral principles of specifically ministering to the divorced. Rose brings best practices to those who are already running a group, those who may be struggling with difficulties within the group, or those who are interested in leading a group. Lively Q & A included.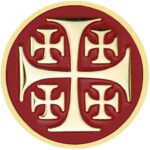 FOR THE PEOPLE –  An Evening for the Divorced and Those Who Love Them  2-3 hours
In addition to working with divorced and remarried couples, Rose has personal experience as a first wife, second wife, and stepmother. She brings offers practical wisdom with warmth and wit, letting the separated or divorced person know they are loved, that the Church is here, help is available, and there is hope. Whether it's about forgiveness, loneliness, anger, depression, annulment, remarriage, and reception of Sacraments (or other Church teachings on sexual and relationship morality). Rose clearly draws on her experience as a lay advocate, Scripture, the Catechism, and Theology of the Body for answers that satisfy intellectually and emotionally. Includes open time for Q & A.
Contact Rose to schedule these events.